Is This The Next iPhone That's Already in Production in China
Posted on 07-25-2012
---
Talk of the new iPhone has been heating up lately. Rumors of the new design, new 19-pin connector port at the bottom instead of the proprietary 30-pin port, and if production has started yet have been buzzing the internet for weeks. It seems the buzz is getting louder and the reports more solid.
Here's information reported on by MacRumors.com about production of the next iPhone. The photo below is just a mockup rendering of what the new iPhone is rumored to look like, not the real thing.
______________________
Digitimes seemingly confirms a previous report that the next generation iPhone has already started production in China.
Pegatron has begun production of a new version of the Apple iPhone at its factory in Shanghai, eastern China, according to industry sources in Taiwan.
The newspaper cites "industry sources" for the knowledge.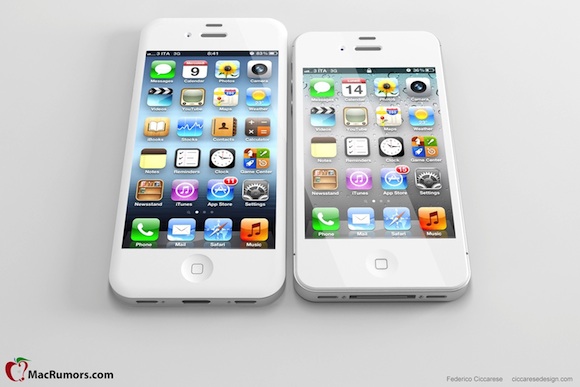 Rendered mockup of the rumored taller iPhone with 4-inch display (left) and iPhone 4S (right)


Full story here.
____________________________
It's said that the next generation iPhone will likely launch in the September or October -- approximately one year after the launch of the iPhone 4S.
Thank you to MacRumors and Digitimes for the information.
Cheers,
Ryan - MilliTalk